Mountain bikes are getting expensive. Most of the bikes I come across are worth more than my car. Unfortunately, you kind of need a nice bike to hit most trails. Even professional riders wouldn't be able to get by with a dirt-cheap bike, no matter how skilled they are. Mountain biking is one of those sports where good equipment goes a long way. In this video, pro jonny Phil Kmetz buys a $180 Walmart bike, and puts it through it paces.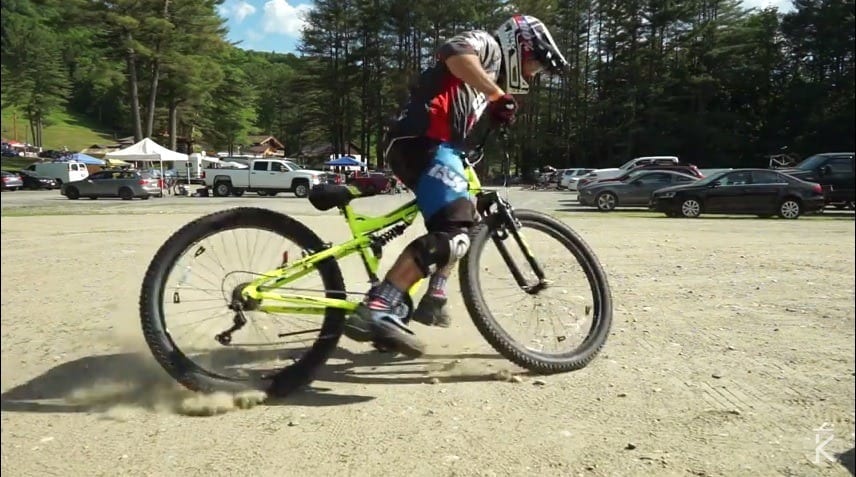 Huffys are pretty righteous for the street. On the trail? Not so much. They can be found in the sporting goods section of one-stop-shopping stores for less than a tenth of the price of their high-quality competitors. The Huffy Carnage may look like a decent bike (and if all you have is $180 to spend on a bike, it might be for you). But this is what Kmetz found out about the brand after charging it down a hefty trail at Thunder Mountain Bike Park in Charlemont, Massachusetts. Thankfully, he got down in one piece. The bike didn't fare the same.
The story continues on the next page. Click ' Next ' below.
[quads id="1″]